2. February 2022
New Image Brochure
Take some time and have a look at our new Image Brochure!
---
13. December 2021
New partner in Southeast Europe
We are proud to announce a new partnership with Medical Innovation Solutions, a leading medicine technology company in Southeast Europe.
MIS is the first exclusive medical distributor for the whole of Southeast Europe, for projects, capital equipment and consumables, with subsidiary offices in Macedonia, Croatia (Slovenia) and Bosnia. Montenegro and Kosovo is covered through Serbia office including the rest of SEE region.
The management of the MIS team has a total of 20 years of experience in the healthcare sector, with previous positions such as: General Manager and Director of sales of Maquet and Getinge Group for 14 countries, leading positions in the pharmaceutical industry, senior positions in Deloitte, MOL group, etc..
The MIS portfolio consists of products and services from renowned medical equipment manufacturers. The products in the portfolio create a harmony that will exceed all your expectations in hospital sectors such as Operating theatres, Intensive Care Units, Radiology, Central Sterilisation Departments, Innovative Surgical tools and Devices, IT Solutions, Consumables , Traumatology and Neurosurgery.
---
10. March 2020
Trolleys for Togo
Also this year, several Scan Cell-Trolleys are on their way to Togo in Africa. Scan Modul is proud to be supporting for several years now the "Project West-Afrika. e.V", a non-profit organization to support healthcare in development companies. The trolleys will amongst others be used in health centers in Lomé, Kpalimé and Lassa.
The trolleys have been carefully packed by our colleagues in Houten, Netherlands, for their long journey to Togo.
---
13. January 2020
New CEO and Investmentpartner
Scan Modul and NewPort Capital enter into partnership and appoint new CEO to spearhead Scan Modul's accelerated growth strategy.
For more details see our pressrelease.
---
13. January 2020
Modular system in a dental clinic? It works!
The University Center of Dentistry in Basel / Switzerland was equipped with our Modular System. Get some insights into this fascinating project!
---
16. January 2019
New Aalborg University Hospital (NAU)
After a few months of silence, we are happy to announce that Scan Modul signed the contract to deliver fixed modular cabinets and accessories for the New Aalborg University Hospital (NAU). This 135.000m2 project, is a new acute hospital located in East Aalborg, which will serve the entire North Denmark Region. The project includes 17,000 m² of floor space for the Aalborg University Faculty of Medicine and preparing a general structural plan covering approx. 330,000 m² of floor space, including construction of Aalborg Psychiatric Hospital, an oncology building and a patient hotel, and expansion to the out patient building. The project is part of the Danish Government's healthcare quality reform.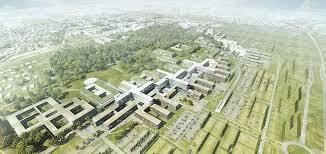 ---
15. January 2018
Scan Modul wins the new Emergency Center at Viborg Hospital in Denmark
Scan Modul has won the contract including fixed modular cabinets and accessories for the new Emergency Center at Viborg Hospital. The installation will begin later in Q1 and should be done before the summer. Scan Modul has done a lot of projects at Viborg Hospital in the past, and we are delighted that we were chosen for this very exciting project as well.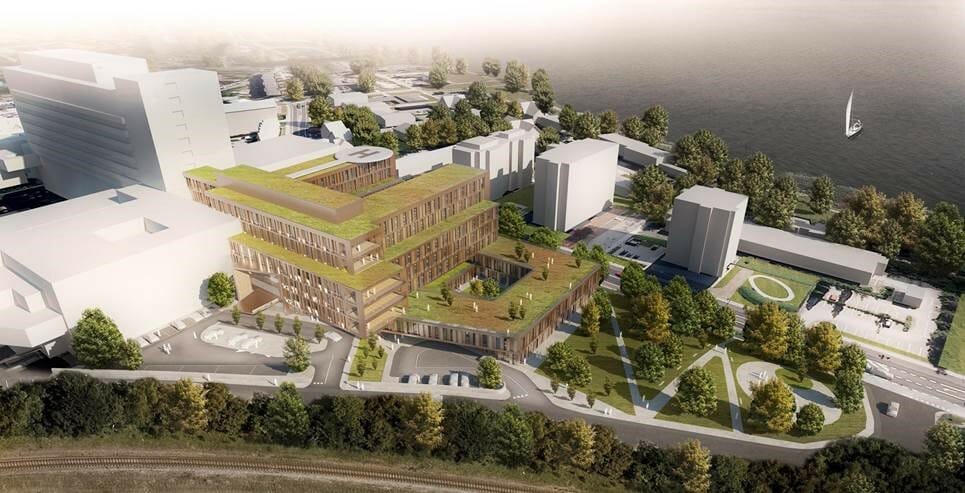 ---
11. December 2017
New ward building at Sydvestjysk Hospital – Denmark
Scan Modul has been awarded the contract for fixed cabinets and accessories. The contract is signed with the contractor MT Højgaard.
The project consist of a 14,900 m² ward building, which is physically connected to the existing Southwest Jutland Hospital in Esbjerg.
You arrive at the to the building on the ground floor, which consists of arrival, meeting center, outpatient facilities and an auditorium. Then there are five floors with a total of 158 single-bedded ward rooms.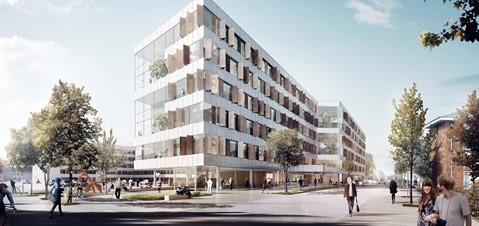 ---
21. November 2016
SCANslide-System
The innovative and intelligent SCANslide system simplifies the file maintenance of items of daily use and disposables, as well as with the application of the ScanModul® NoCount®-System or within the classic storage system.
SCANslide is available in two versions – to be used with Scanmodul® label holders or self-adhesive.
Learn more: – Product specification sheet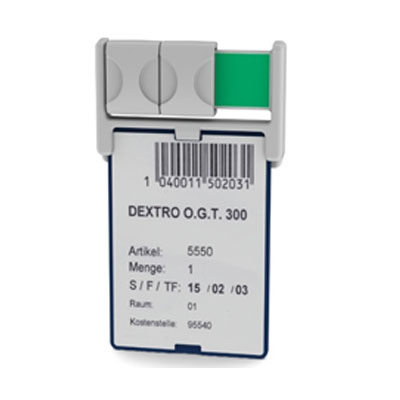 ---
17. November 2016
SmartCabinet – automated management
Our newest product – the highly compact SmartCabinet – supports Material Manager active immediately. The SmartCabinet automates the management of high-quality medical products in all areas of medicine supply. Whether in operating theaters, pharmacies or clinics, and evenwhen expensive medical devices are used.
The SmartCabinet registers the removal, as well as the expiration date of each product with real-time inventory management always in view. If necessary, new products are automatically ordered directly from the manufacturer.
A cloud –based software that provides, through the entire supply chain,  an exact overview of the stocks, the use of each product, as well as information about the status of the medical devices.
Learn more: Download Brochure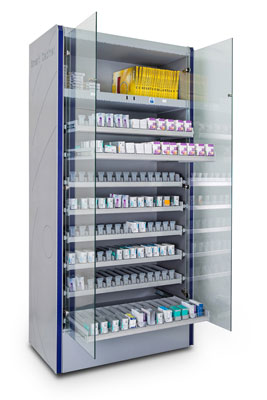 ---